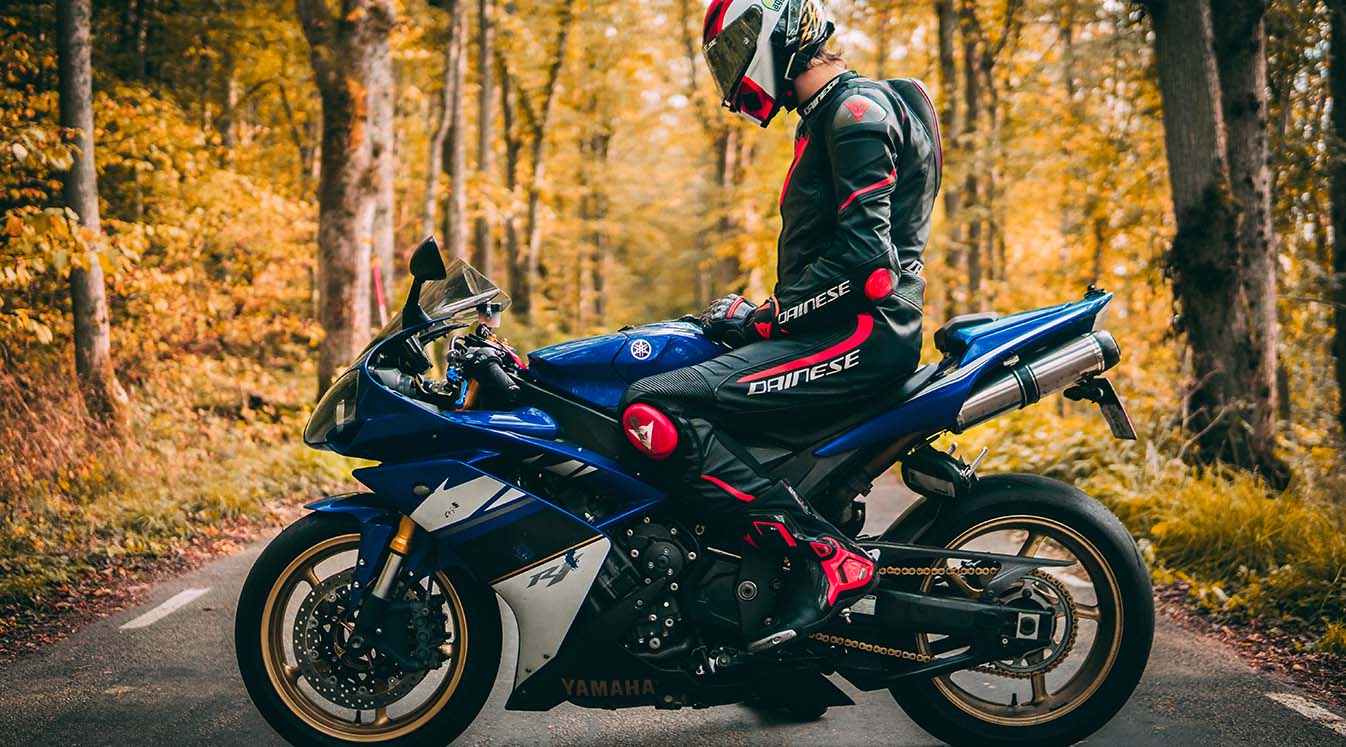 10 Good Starter Motorcycles for Rookie Riders
It's hard to overstate just how exciting it is to buy your first motorcycle. When you see some beautiful machine for the first time and know that it's going to be yours—well, we can confidently say that no one will judge you if you shed a tear or two.
That said, it's important not to let excitement get the better of you when you're selecting your first motorcycle. Riding a motorcycle safely means knowing your abilities and choosing a bike that won't be too much for a beginner to handle. And, importantly, only you can choose the bike that's just right for you. A pre-selected bike isn't a great idea as far as gifts for motorcycle riders go.
Today, we'll talk about 10 motorcycles that any beginner should consider for their first bike. However, it's important that any first-time motorcycle buyer go into the process having at least some idea of what they need from their bike. So, first, let's have a quick discussion about how to choose your first motorcycle. 
How to Choose Your First Motorcycle
Only you can decide which motorcycle will be the best fit for your style and your needs. Here are the factors you'll want to consider when looking for the best beginner motorcycle:
What can you afford?
Always go in with a budget and stick to it. Lots of great beginner motorcycles are available in the range of $4,000 to $6,000, so don't let yourself get talked into something more expensive if you can't really afford it. For more tips, check out our guide to financing a motorcycle. 
What kind of style are you looking for? 
Many different styles of motorcycles are available, from cruisers to sport bikes to adventure bikes. Each style has different properties in terms of size, riding style, handling and a near-infinite number of other factors. See our guide to the different types of motorcycles to learn more about the different styles and figure out which ones fuel your fire. 
What kind of riding will you be doing? 
Think about the most common circumstances in which you'll be riding. Some bikes are ideal for tooling around the city, while others are made to carve corners on a scenic route. Many are versatile enough to do both! And if you're going to take your bike on highways frequently, make sure you get something with enough horsepower to safely keep up with freeway traffic. 
What size bike do you need?
Many experienced riders recommend starting on a motorcycle with a lower seat height to help you learn to balance. Lighter motorcycles are also a great choice for new riders because they're often easier to control and harder to drop. That said, the size of your body will also be a significant factor in what size bike is right for you. Knowing motorcycle sizes can help you learn more about how to choose the right motorcycle for your build. 
1. Honda Rebel 300
The Honda Rebel 300 is one of the most popular beginner bikes of all time and, frankly, it's not hard to see why. This motorcycle comes at a beginner-friendly price point, and due to the Rebel's popularity, these bikes (and their parts) are easy to find on the secondhand market. But more importantly, they're stable bikes with forgiving handling—a perfect choice for beginner riders. 
It's also a bike that just plain looks cool. You'd never know it's a standard beginner bike from its sleek and vintage-inspired styling. However, it's worth noting that the 300 can have trouble keeping up at freeway speeds due to its small engine. So, if you're a slightly more advanced rider and are itching to tackle the open highway, starting with the higher-cc Rebel 500 instead can be a good call. 
2. Kawasaki Ninja 400
The other classic recommendation for beginners is the perennially popular Kawasaki Ninja 400. If you're into the sport bike style, the Ninja is the perfect place to start mastering the fundamentals of riding these hellaciously fast bikes. It also offers an underrated practical advantage of sport bikes: a full fairing that's great for mitigating the wind blasting you in the face on your morning commute. 
At 399cc, the Ninja 400 is also a little beefier in the engine department than some other models listed here. That makes it a solid choice for riders who plan on frequent highway riding and are worried that a 300cc bike won't have enough oomph to ride safely around other vehicles at highway speeds. 
3. Harley-Davidson Street 500
Even for some beginner riders, only a Harley will do. If you've been a hog-head since day one, the Harley-Davidson Street 500 is your best choice for getting your feet wet with this legendary brand. At just under $7,000, it's Harley's most affordable motorcycle by far, but it still maintains the dependable quality and streetwise good looks that made the brand famous. 
The Street 500's relatively light weight (around 500 pounds) and low seat height (just 25 inches) make it a great choice for smaller riders. It's also an excellent bike for customization, with plenty of options available for easily adding features like a front fairing and saddlebags. And with a 500cc engine, it packs substantially more punch than other beginner bikes, so you'll have plenty of power to go where you want and do what you want. 
4. Honda CB300R
The Honda CB300R is a fun bike with a sporty "naked" styling and a beginner-friendly setup. It's designed to satisfy many different tastes, from the utilitarian urban rider to the thrill jockey seeking to test their skills on the curviest backroads. Most importantly, no matter where you're riding it, it's an absolute blast to ride thanks to its smooth handling and extremely light weight. 
This bike is also equally popular among the eco-conscious and wallet-conscious, thanks to its astonishing 71 mpg. The CB300R is a motorcycle that can easily stay relevant past its role as a rookie bike and keep its place in your garage for years to come, especially when you consider the well-regarded reliability of Honda motorcycles. 
5. Yamaha MT-03
Yamaha's super-popular MT series now includes the entry level MT-03 model, and we're pleased to tell you that it keeps nearly all of the things that make the other MT motorcycles so popular. That includes a butter-smooth clutch, excellent low-RPM torque, an affordable price point and, of course, the legendary Yamaha reputation for quality. 
The MT-03 is a great example of why standard and naked bikes are so popular among today's riders. Its design is razor-sharp, and the bike is clearly built for performance without being over-the-top. This bike truly offers the best of all worlds, and its bigger siblings like the MT-07 and MT-09 include more muscular engines while maintaining a reasonable price point.  
6. BMW G310GS
You don't have to ride a 50 grand superbike to experience the pleasure of a BMW motorcycle. In fact, BMW makes several affordable entry-level bikes, and the G310GS is among the best of a strong lot. It's a small but mighty package that's ideal for adventure riders who want something with a springier suspension or, especially, riders with previous experience on a dirt bike. 
The love of BMW's engineers for ergonomics is written all over this bike, from the multiple seat height options to the low-slung engine that brings down the bike's center of gravity and provides additional stability. And despite its relatively modest 310cc engine size, the G310GS will provide plenty of power for exploring, whether it's on city streets or gravel backroads. 
7. Honda Grom
You want sporty? You want efficient? You want oodles of fun? The Honda Grom has it all. This 125cc motorcycle may have a smaller engine even than most other beginner bikes, but it makes up for it with a peppy response and precise handling. It's also an eminently approachable bike that won't intimidate new riders, and it makes an ideal platform for teaching the fundamentals of motorcycle riding. 
As you might expect, the Grom is more limited than some other bikes on this list. Most notably, its small engine means that it's definitely not suitable to ride in freeway traffic or other circumstances where you'll be expected to maintain a consistent high speed. But as a motorcycle for going to work, the grocery store or your friend's house, the Honda Grom is simply stupendous. 
8. Yamaha V-Star 250
If you want true V-twin cruiser style in a manageable, beginner-friendly package that won't break the bank, the Yamaha V-Star 250 is a stellar choice. This entry-level cruiser is designed for comfort and fun, with smooth shifting and a soft suspension that make it an ideal bike for beginners to practice their fundamentals on. 
As previously mentioned, Yamaha is a motorcycle brand with a strong reputation for reliability, so you can also count on the V-Star to keep on chuggin' so long as you invest in basic motorcycle maintenance. One note: Like the Honda Rebel and some others on this list, the V-Star 250 may be a tad underpowered for highway riding, so consider one of Yamaha's larger-cc bikes if you need something more powerful. 
9. KTM 390 Duke
The KTM 390 Duke is another great beginner bike that hits just the right balance. It's sporty and powerful enough for track day or mountain road twisties. But it's also an eminently practical bike that makes a perfect around-towner for newbies and old hands alike. That versatility has given the 390 Duke a place of pride among the most popular starter bikes in its class. 
The Duke is an especially good choice for smaller or shorter riders, who will appreciate its extremely light weight (just 328.5 pounds dry weight) and relatively low seat height. That doesn't mean that this bike sacrifices fun and power, though. Its 373cc engine and 44 horsepower are more than enough to get the job done, and the zippy acceleration they offer will silence any trash talk that might come through your motorcycle Bluetooth headset. 
10. Yamaha SR400
We round out our list with another offering from Yamaha. This motorcycle, the SR400, is a stunning example of the vintage "cafe racer" style that's popular among those who like some vintage charm on their bike. It's the only bike on our list to feature an old-school kick start (sure to win you some points with the old heads), and it sports a wide and comfortable seat that will keep you sitting pretty. 
But the SR400 is no mere show pony. It's a serious bike for serious riding, and it comes packing the specs to back it up. The SR400's 399cc engine provides more than enough power for most beginner riders, and its chunky torque is sure to put a grin on your face when you hit the accelerator. Note that cafe racer style bikes such as this one provide almost no wind protection, so a full face helmet is highly recommended for a safe and comfortable ride. 
The road to a long and enjoyable motorcycle riding career starts with choosing the right bike for you. But if you're just beginning to learn your way around a motorcycle, make sure you also brush up on key information like the motorcycle helmet laws in your state. And if you haven't yet gotten your motorcycle license or endorsement, our guide to how to get a motorcycle license should be your next stop. 
Image Credits
msyaraafiq/shutterstock.com
Daniel2528/shutterstock.com
Pepgooner/shutterstock.com
Streetmetal/shutterstock.com