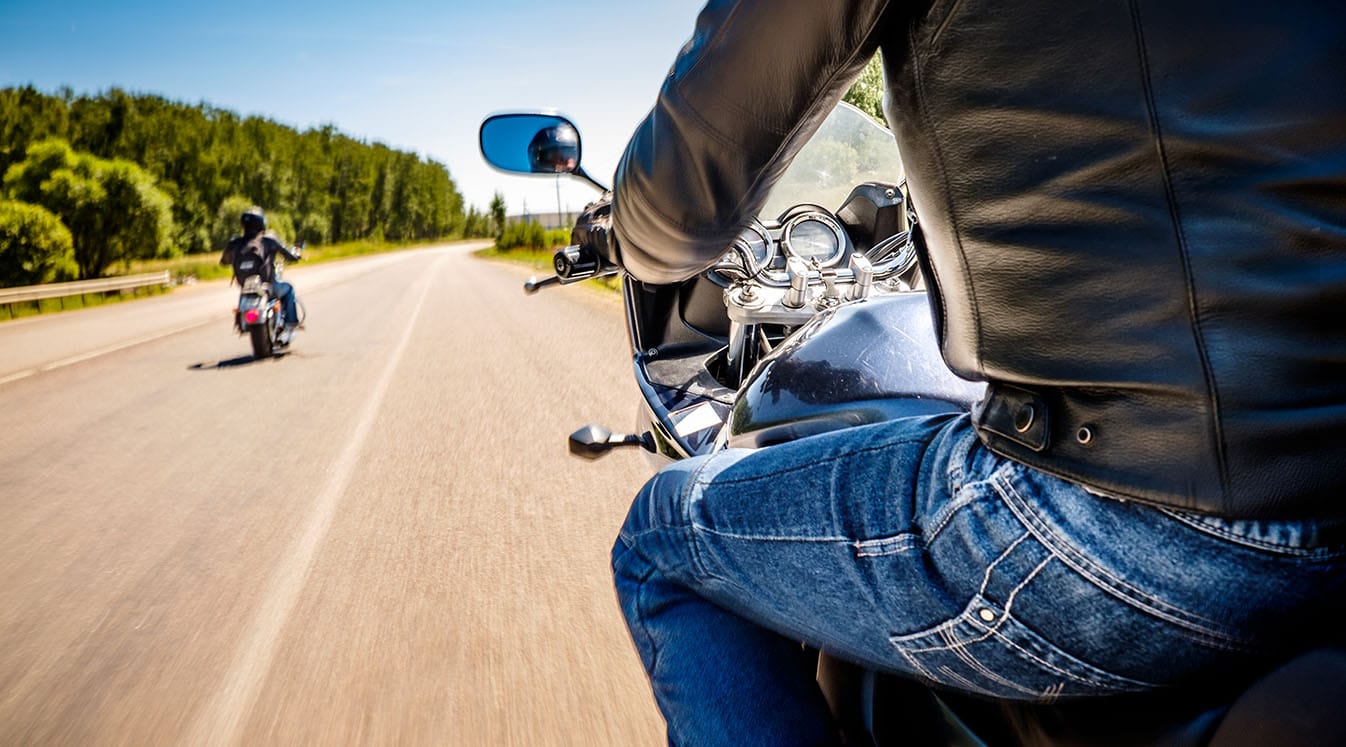 4 Benefits of Using Helmet Speakers for a Long Ride
These days, wherever you go, you're taking your communications and your favorite media along with you. But it hasn't always been easy for a motorcyclist on a long ride. For a long time, it was just you inside the helmet, with no companion except maybe a fuzzy, clunky CB radio, a pair of low-fi earbuds or your own thoughts. And while that's got a certain old-school charm, why limit yourself when you can now enjoy HD sound wherever you go? 
When you're on the road for the long haul, helmet speakers, like the Cardo 45mm Audio Set with JBL speakers, are a great way to get your head in the right place. 
What makes these motorcycle helmet speakers the perfect traveling companions for your next long ride? Here are four great reasons to jam out.
1. Help keep you entertained and awake. 
Staying alert when you're on your bike is priority number one, particularly on a long ride. And while the physical nature of a motorcycle ride means that riders aren't usually as vulnerable to highway hypnosis as people driving cars or trucks, it can still be deceptively easy to zone out when you've been traveling for hours. 
Helmet speakers are a great option to keep you entertained on rides, particularly ones with long, monotonous stretches of highway. Check out the new album from your favorite artist or surf the radio waves for some colorful local stations. (To stay safe on the road, use a voice-controlled system like the PackTalk Bold, PackTalk Slim or Freecom 4+ when streaming audio or listening to the radio.) 
2. Connect you with your favorite music and radio stations on the road. 
Ever listened to a song and thought, "Wow, the only thing that could make this better is if I were listening to it on a personal audio system inside my helmet as I'm cruising the highway?" Even if you haven't, we can pretty much guarantee you that it will make a great song even better. And whether you're grooving along to your favorite music or catching up on news and sports on your preferred radio station, a set of helmet speakers will give you the perfect escape to your own world. 
3. Give you lots of options for positioning and fit inside the helmet. 
Helmets come in lots of different shapes and sizes, and whichever one you choose, you want it fitting and feeling just right before you start out on a long journey. That means it's essential to have speakers that you can easily reposition to find a better fit for your helmet. Our speakers come with Velcro mounts that make them quick and simple to switch around for the fit you need. 
Since the Cardo 45mm Audio Set comes equipped with a standard 3.5 mm jack, it can connect to other compatible communicators on the market, but work best with our communication systems. These speakers make a great combination with our Cardo PackTalk or Cardo Freecom wireless communicators, giving an extra boost of volume and clarity to our communicators' already-superb audio quality. No matter what Cardo Systems device you're rocking, our speakers will roll right along with it. 
4. Provide better sound quality than onboard motorcycle speakers. 
Onboard motorcycle speakers can sound just fine when you're stopped or at low speeds, but admit it—even with good speakers, you can't really hear your music the way it should be heard. (Plus, if you're cruising in traffic with your music blasting from a bike, the other drivers around you probably wish you would go away.) That's why helmet speakers are the way to go when you want to enjoy your favorite jams during a ride. 
And the speakers in our 45mm Audio Set aren't just any speakers, either. These are JBL drivers, the same brand that's known for producing the ultimate in HD audio for home theater and music systems. You can count on crisp, clear audio that'll bring your trip into sharp focus and provide an immersive way to experience the music you love. 
Motorcyclists now have the best options for motorcycle helmet speakers that have ever been available—and we think once you try a pair, you'll never want to go back. Helmet speakers make it easy to enjoy two of the greatest pleasures of life: awesome music and the open road. We can't think of much better benefits than those.