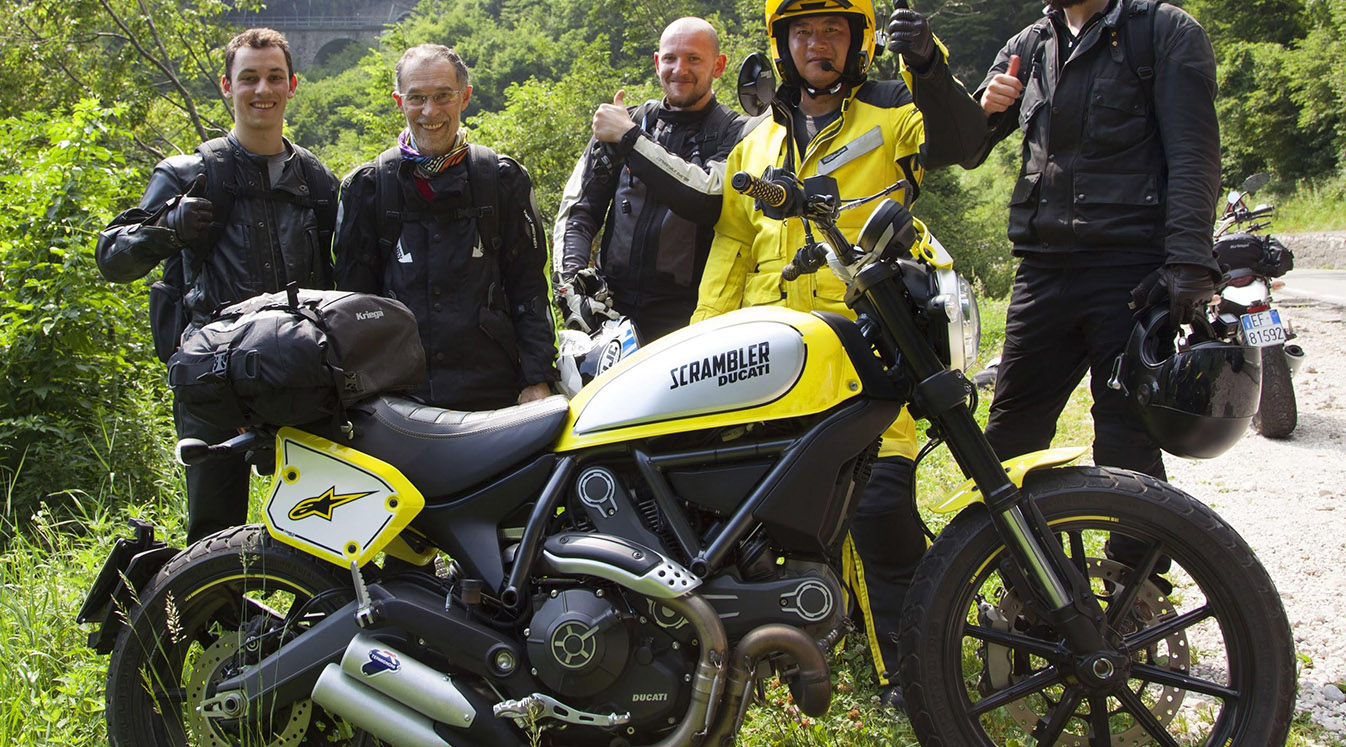 5 Must-Have Motorcycle Accessories
Motorcycle, check. Helmet, check. Does that mean you're ready to ride?
If you value minimalism over comfort and safety, maybe. But bringing some must-have motorcycle accessories will make your ride both more enjoyable and safer. There's a reason why "All the gear, all the time" is a common saying among motorcyclists—because the folks who have been riding for a long time know that packing the right kit can quite literally save your life. 
In this guide, we'll look at five must-have motorcycle accessories that are highly recommended for any motorcyclist today. 

1. Motorcycle Jacket
A motorcycle jacket does a whole lot more than look cool (although yes, many of them do look very cool). It helps keep you warm when the wind is whipping around you and protects your skin from flying dirt and gravel on the road. And if you choose a style equipped with armor, it can help save your skin from road rash during a crash. 
Motorcycle jackets are now available in a smorgasbord of styles–in case the old-school black leather isn't your thing. Just make sure to get one that fits you well, particularly if you're buying an armored jacket. Some sports jackets also come with a zipper that allows them to connect to a pair of motorcycle pants, which helps keep the jacket from riding up during a slide. 
2. Motorcycle Gloves
Gloves are another key element of the prepared rider's kit. In a crash, your hands will likely be one of the first things to hit the pavement, and you also use them for most of the controls on your bike. Thus, it's worth investing in gloves specifically designed for motorcycle riding rather than simply buying a pair of cheap work gloves. 
Look for comfortable and flexible gloves with a grip material on the palms that will help you hang on to the bars. Leather is the standard material choice, but awesome textile gloves are now available as well. Some glove models even come with scaphoid protection or "palm sliders," reinforced palm and wrist areas that can save your hands in a crash. 
3. Motorcycle Boots
Your feet are often in harm's way when you're riding. Just for starters, there's the risk of getting burned by your pipes, and that doesn't even account for road debris, freezing wind or any of the many other hazards. That's why a comfortable pair of motorcycle boots is another important investment for any motorcyclist. 
Motorcycle boots come in almost as many styles as jackets do, but whatever model you choose should cover at least up to your ankles. They should also include motorcycle-specific features such as extra ankle support, oil-resistant soles and snag-proof laces or zippers. If you'll have to wear your riding boots all day at work, make sure to find a pair that are just as comfortable to walk in as to ride in. 

4. Bluetooth Helmet Communicator
Keeping your hands on the bars and your focus on the road should always be priority number one. However, staying in touch while you're on the road is still important. Group riders need to communicate with other riders about rest stops, road hazards and more, while even solo riders need a hands-free way to manage navigation and take urgent calls. 
Cardo Systems' Bluetooth helmet communication systems provide all of these functions and more. The Cardo Packtalk Bold and Cardo Packtalk Slim are cutting edge dynamic mesh network intercoms with a new level of performance and features, while the Cardo Freecom series is the gold standard for Bluetooth motorcycle communication systems. All models include critical features like rider-to-rider communication and voice-activated integration with your smartphone. 
5. Tool Kit
You don't have to be a professional mechanic to take on a few simple bike repair tasks, even when you're out on the road. For that, we have portable motorcycle tool kits. These kits contain all of the most important motorcycle repair tools in a compact fabric case that can be stored easily in your saddlebags. 
Every kit is a little different, but the most popular models include most of the same basics, such as:
Wrenches

Pliers

Hex keys

Screwdrivers

Tire pressure gauge

Zip ties
Make sure to get a kit that's compatible with the bike you ride, as some are make-specific. And if you don't already have a good multi-tool utility knife, pick one of those up while you're at it. 
Headed out into the country? Check out our motorcycle camping gear checklist. And if you're just revving up for the first time, make sure to see our guide to motorcycle gear for beginners as well.