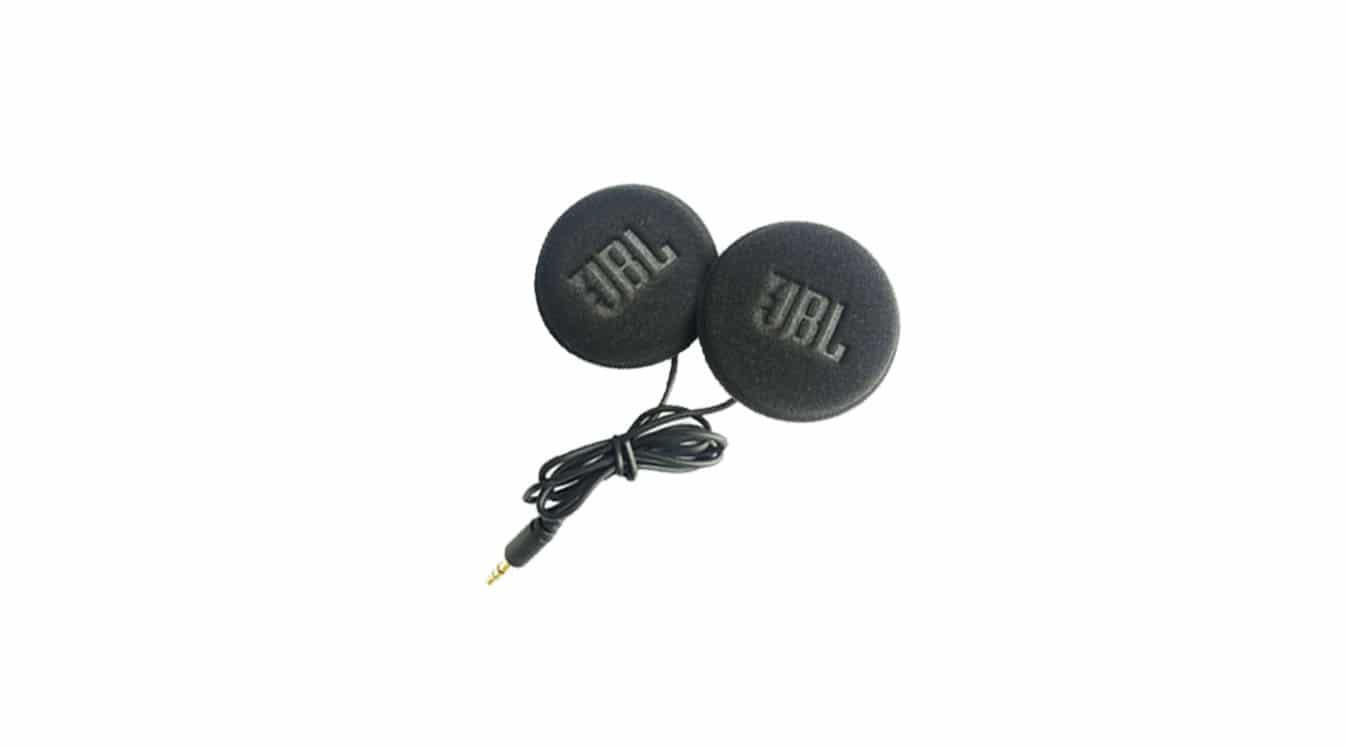 6 Reasons to Purchase the Cardo 45mm JBL Audio Speaker Set
Sound is a huge part of how we process and interact with the world around us. Clear, brilliant sound makes everything make a little more sense, throws the world into a little bit sharper relief and helps us to not just know the world, but create it.
At Cardo Systems, we know how important it is that your world sounds just right, so we've created the tools to give you gold-standard sound on your motorcycle rides, via the Cardo Systems 45mm Audio Set with sound by JBL. What makes this set of motorcycle helmet speakers so different from others, and what can they bring to your ride? Here are six reasons that the 45mm JBL Audio Speaker Set will expand your audio universe.
1. JBL is the industry leader in audiophile-quality sound.
No one knows HD audio like the sound engineers at JBL. The JBL brand has long been an industry standard for professional audio engineers, producers and musicians thanks to the company's innovative technologies and top-of-the-line quality.
Examples of this quality are everywhere. JBL studio monitors remain a go-to for many of the world's greatest music recording studios, and you'll also find JBL speakers in movie theaters, concert venues and more. The bottom line is that if you're searching for the killer sound that audiophiles around the world trust, JBL is the most trustworthy name around.
2. Cardo Systems JBL Speakers offer a unique design for great performance inside your helmet.
Cardo Systems and JBL have collaborated to give the 45mm Audio Set with sound by JBL a design that fits inside most helmets and delivers great performance regardless of positioning. Our design combines a wide 45mm driver that provides a greater frequency response with a narrow 42mm base that gives riders more options for mounting the speakers where they'll fit best.
Each set of these JBL 45mm helmet speakers also includes a complete set of hook-and-loop mounting patches to attach your speakers in your preferred position inside your helmet. (If you have an unusual helmet design or are otherwise unsure of whether our speakers will fit, measure your helmet first and contact our support team for help.)
3. Great music can take your ride to the next level.
Music does all kinds of fascinating things to the human brain, and when your favorite song hits its climax just as you're opening up the throttle on a long straightaway, the effects can be even more potent. To really get the impact of your favorite music while you're on the road, though, you want the same professional-quality sound that you'd get on your home stereo system or HD headphones. That's where the Cardo Systems 45mm Audio Set with sound by JBL comes in. You'll hear the highs, the lows and everything in-between in high-definition clarity.
4. Cardo Systems JBL Speakers are compatible with almost any headset.
Whether you're using a Cardo PACKTALK BOLD or the Cardo FREECOM 4+, your Cardo Systems 45mm Audio Set with sound by JBL will create amazing sound. Thanks to their standard 3.5mm jack, these speakers are compatible with nearly any major helmet intercom system, so you don't have to worry about compatibility—just plug and play for superior performance.
 5. 45mm JBL Speakers make a great upgrade even if you're already rocking with JBL.
Some Cardo Systems helmet intercom models, such as the 2019 models of the Cardo PACKTALKs and FREECOM 4+  already come loaded with 40mm JBL speakers. However, we all know that there's always room for improvement, and our Cardo Systems 45mm Audio Set with sound by JBL will give you a new level of clarity and power even if you've already got JBL speakers inside your headset.
6. Enhanced JBL audio profiles are available for Cardo Packtalk owners.
If you own a Cardo PACKTALK product , these speakers will do even more for you thanks to their built-in audio profiles. These helmet speakers come pre-loaded with audio profiles like Standard, Vocal (for podcasts, talk radio or voice chat) and Bass Boost (great for hip-hop and electronic music).
Each profile is designed and fine-tuned by JBL's sound engineers to create the dynamic sound options for music, communication and everything else. Just install and activate the JBL firmware that comes with each speaker set to get started enjoying your enhanced audio profiles.
Nothing will ever beat the sound of your bike's pipes roaring, but we've designed the Cardo Systems 45mm Audio Set with sound by JBL to get pretty close. Sound good? We thought so.