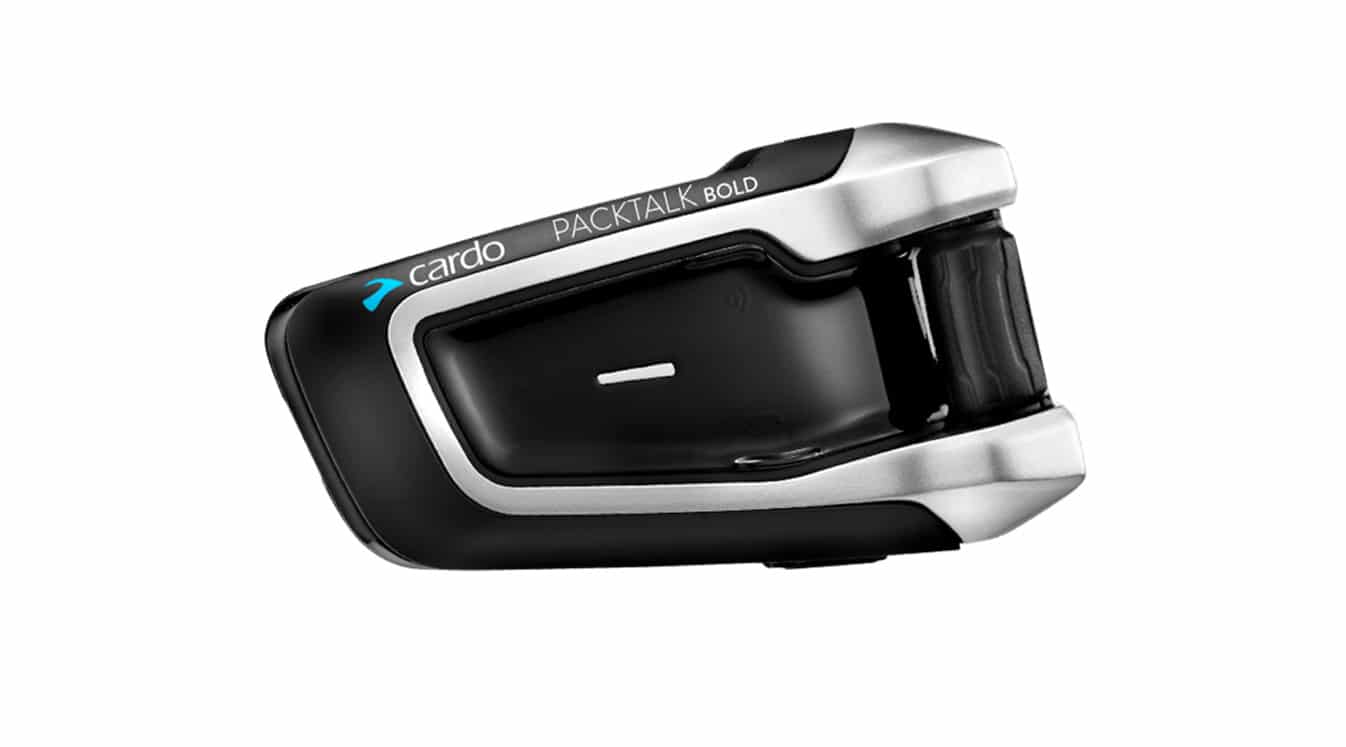 Product Spotlight: Cardo Packtalk Bold 
People who love motorcycles can tell when a product has been designed with passion and purpose by other motorcycle fanatics. At Cardo Systems, we believe in making motorcycle helmet intercom technology that's so cool that you have to geek out about it a little bit—and sometimes, that's exactly what we do. 
We love to talk about the many products that we're so proud of, and today we'll shine a little light on one of our newest and coolest innovations: the Cardo Packtalk Bold. It's a motorcycle helmet intercom system that goes further than anything that's come before, with the power to make your group rides safer, more connected and more fun than ever. What makes these devices so powerful, and how do they innovate on what's come before? Let's talk about it. 
Mesh for Success: Introducing Dynamic Mesh Communication
Cardo Systems was the first helmet intercom company to bring Bluetooth technology to the motorcycle market 13 years ago. Now, we've gone one better: Cardo Packtalk Bold is powered by a next-generation wireless technology called Dynamic Mesh Communication (DMC). DMC might be a new name to you—but once you try the Cardo Packtalk Bold, you'll wonder how you ever rode without it.
Traditional wireless networking technology, such as Bluetooth, creates a network of nodes where each is connected to only one other node. By contrast, in a DMC network, every node is connected to every other node. That makes DMC networks substantially more durable than Bluetooth networks, and it means they can provide better sound clarity at a greater distance. 
Create Your Network
The Packtalk Bold is how you create a stronger, more reliable and better-sounding network for your riding group. The device's DMC network can accommodate up to 15 riders at once. It's also a self-healing network, meaning that other riders can drop in and out of the network as needed without resetting anything. Just set up your network once, and you're ready to ride. 
The range of a Cardo Packtalk Bold network is also greater than any other motorcycle helmet intercom on the market—up to a mile in a line of sight. Even if someone is far ahead of or behind the pack, your Cardo Packtalk Bold network is right there to make communication a cinch. The Cardo Packtalk Bold also works just as well between a single rider and passenger, making it a versatile choice for all kinds of riders. 
Listen to My Voice
Motorcyclists don't want to have to tinker with finicky handheld electronic controls when they're riding. With the Cardo Packtalk Bold, your eyes never have to leave the road and your hands never have to leave the bars. 
That's because the Cardo Packtalk Bold features a powerful voice command interface. With a simple "Hey Cardo," riders have voice-activated access to A large variety of Packtalk functions. It's the most intuitive and user-friendly voice command system ever developed for a motorcycle helmet intercom, and dynamic mixing technology keeps all audio channels running in parallel as you switch seamlessly between them. 
A Sound Decision
When you invest in a motorcycle helmet intercom system, you want it to sound crystal clear. That's why, in 2019 models and onward, the Cardo Packtalk Bold features JBL speakers for exceptional depth and clarity. 
It's a good thing, too, because the Cardo Packtalk Bold also lets you stream your favorite playlists, podcasts and more directly from your smartphone. With HD sound–whether you're chatting with your pack, listening to your favorite tunes or on the phone–the Cardo Packtalk Bold will be music to your ears. 
So Many Features
That's not even close to everything the Packtalk Bold is capable of. In fact, it's a little hard to cram it all into one article! Some of our customers' favorite additional features include: 
Set up networks and manage settings through our Cardo Connect app

Charge and use your Packtalk Bold while you ride

IP67-rated

waterproof construction, so it can shrug off rain or snow

Seamlessly merge phone conversations into your intercom system

Built-in FM radio

Create private chat channels with other riders

Bluetooth mode offers compatibility with

Bluetooth motorcycle helmet intercoms
Cardo Systems is a company full of people with a genuine passion for motorcycles, and we strive to make sure that passion comes out through our products. The Cardo Packtalk Bold is one of the latest and greatest—but make sure to check out our full range of motorcycle helmet intercom systems to find the one that suits your ride.