To qualify for a refund, you must first contact our customer service team to request a return authorization within 30 days of purchase date.
To contact Customer Service, please
You will need to email Customer Service the following information:
·         The case number provided by our Customer Service team
·         A copy of the invoice provided by Cardo Systems
·         A picture of the boxed product, with its Serial Number visible
Once available, and the product is shipped back to Cardo Systems warehouse, Please send Customer Service the tracking information of the shipment.
Please note – returned Product(s) must be in good physical condition (not physically broken or damaged), in the original package and its contents, all accessories originally received with your purchase must be included.
Additional terms and conditions:
                • Shipping and handling charges and taxes paid (such as state, customs, or VAT) are not refundable.
                • You are responsible for and must prepay all shipping charges.
                • If you wish to cancel your order and the parcel has already been shipped, you will need to receive the parcel and ship it back to Cardo Systems.
                • Refunds will be issued upon receiving the parcel in Cardo Systems warehouse.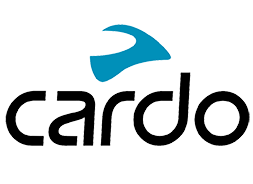 close
Contact Cardo support
Contact us by email and get an answer in 3 business days.