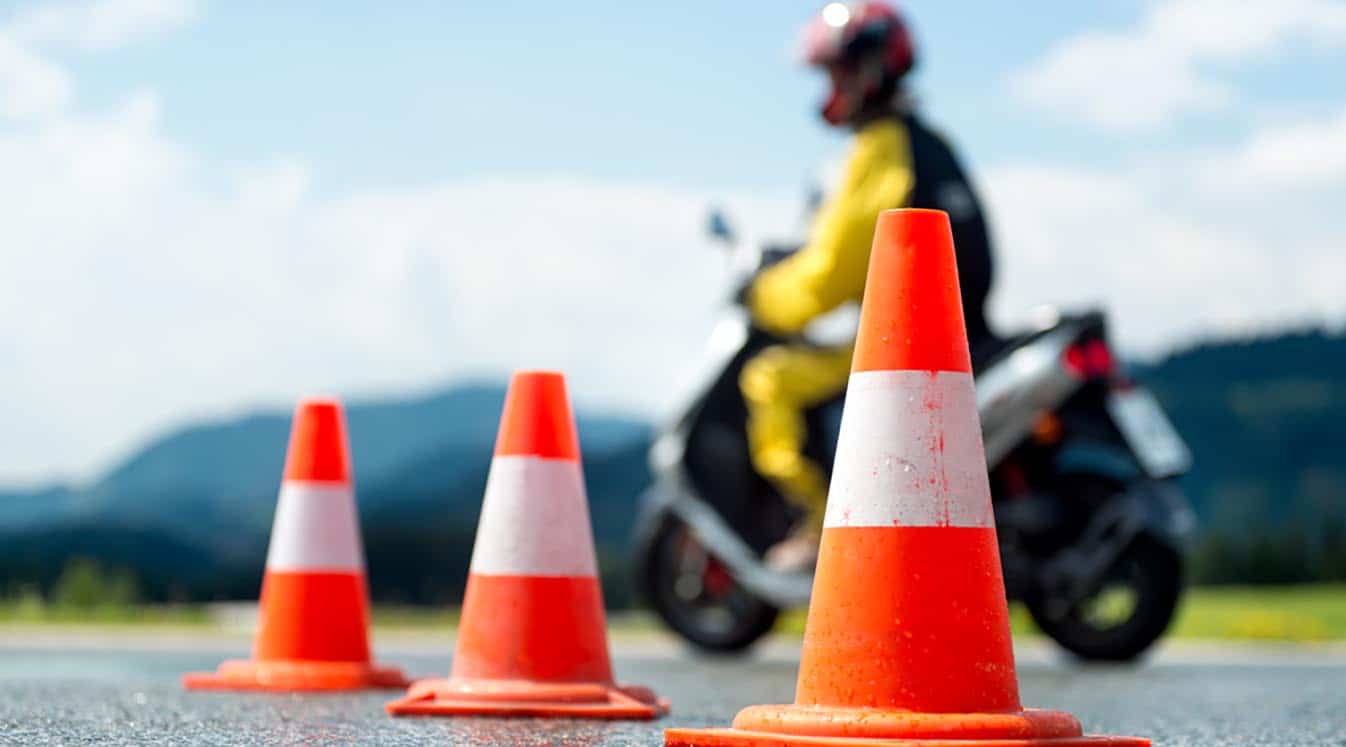 The Best Way to Learn How to Ride a Motorcycle
It's understandable to be nervous when approaching riding a motorcycle for the first time. After all, it's a skill that takes a lot of concentration and practice, and the safety consequences are no joke. So, if you want to learn to ride a motorcycle, you have to approach it the right way.
For those just starting out on their journey as a motorcyclist, the tips in this article will help you get revved up safely. Learning to ride is a long and often intense process of self-discovery that comes with its fair share of risks, but by riding smart, you can progress more quickly and stay safe.
Getting Started
Many riders agree that the best way to get started riding is to take the Basic Rider Course from the Motorcycle Safety Foundation. This course provides both in-class and practical instruction in the basics of safe riding, including:
-Essential gear
-How to use the throttle, gear shift and other motorcycle controls
-How to pass, brake and change lanes
-How to judge, approach and navigate a corner
-Techniques for swerving and emergency stopping
-Tips for sharing the road safely
After completing your course, you'll need to apply for a motorcycle license from your state DMV. Laws vary by state, but typically, the process requires passing both a written test and a road test, as well as a vision screening. Some states require proof an applicant has passed an approved motorcycle safety course while others only require the test itself.
Building Your Skills
Once you've got your permit, it's time to focus on becoming a skilled and safe rider. Some key safety tips for your early rides include:
-Take it slow, and don't pressure yourself to go on rides you don't feel ready for. If you think you need more time practicing on surface streets before you hit the freeway, take it!
-Maintain your awareness of the situations around you and look down the road as far as possible. Take note of obstacles such as merging vehicles and debris in the roadway so that you can position yourself in the safest possible manner.
-Ride with a more experienced buddy, or two, who can help you if you get into trouble. Using a motorcycle helmet communication system is a good way to keep up with your riding buddies when on a training ride. Options like the Cardo FREECOM 1+ and the Cardo FREECOM 2+ are ideal because of their completely hands-free, voice-operated design which allows riders to communicate with a rider or a passenger while focusing on the road.
-Don't skimp on the gear. A DOT-approved motorcycle helmet is the bare minimum for riding, but you want a jacket, riding pants, gloves and riding boots whenever possible. Remember, as many experienced motorcyclists say: all the gear, all the time.
-Refrain from giving friends or significant others a ride on the back of the bike until you're much more experienced. Riding with a passenger changes a bike's handling and weight substantially, making it difficult and potentially dangerous for those who aren't prepared.
-As you would with any skill, pay attention to your weak spots and work to improve them. Get some critique from an experienced friend and learn the areas to target for improving your riding form.
Buying Your First Bike
It's an amazing feeling when you finally walk into the motorsports dealership ready to buy, but you want to know what you're looking for. First, don't go out bike shopping until you've gotten your license as most dealers won't let you test ride a bike without one. Second, start small and work your way up.
When it comes to making your selection, there's no single perfect beginner bike. However, many riders advise starting on a lower-horsepower bike which will help you master the basics and become a better rider. The standard recommended range for beginner bikes is between 250cc and 600cc, and many awesome motorcycles–like the much-loved Honda Rebel 300 and KTM 390 Duke–are available in this range. For more useful insights, check out our tips for buying your first motorbike.
Once the bike is yours, learn your way around it mechanically even if it's just basic operations like changing the oil or adjusting the chain. The better you know the parts of your bike, the more able you'll be to spot and diagnose potential mechanical problems.
The bottom line is this: the best way to learn how to ride a motorcycle is the one that's the most safe, comfortable and fun for the rider. Learning to ride is about the process as much as it is about the end result, and every ride you go on can teach you something if you're willing to learn.