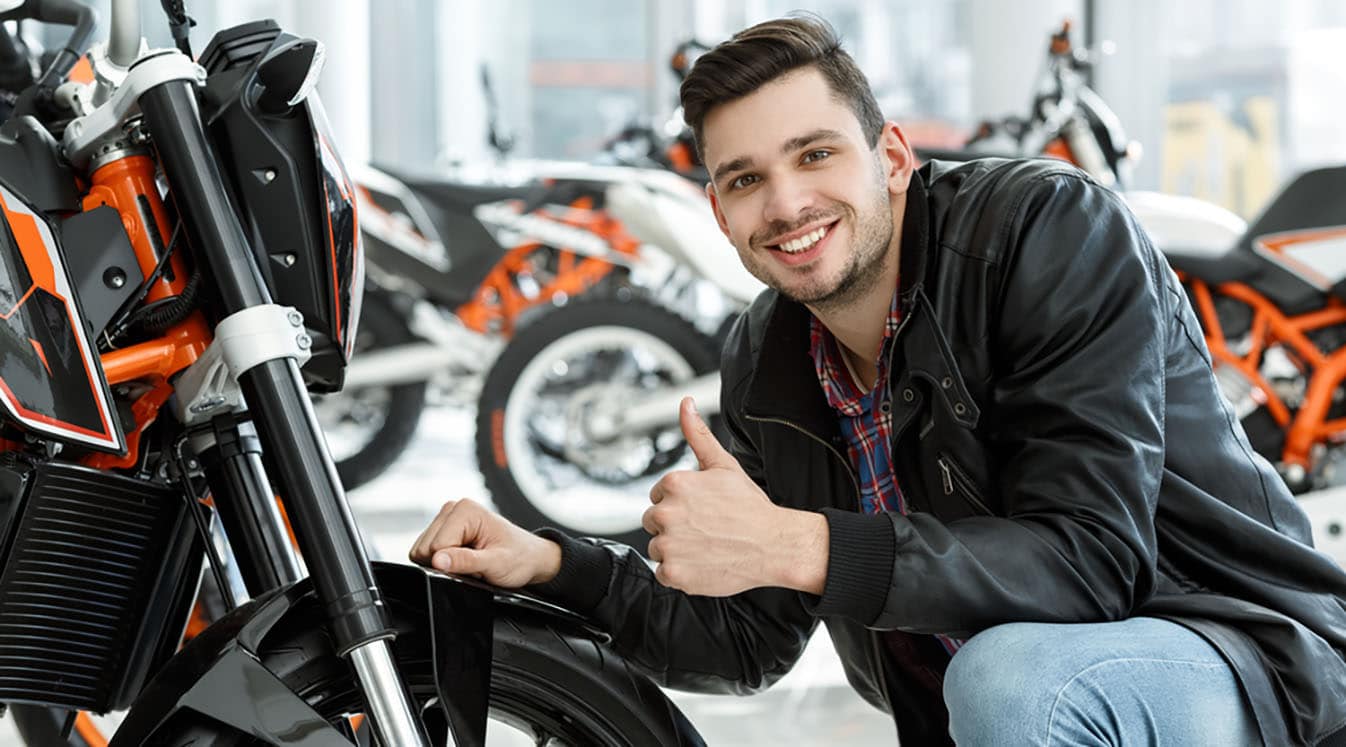 When Is the Best Time to Buy a Motorcycle?
Source: Nestor Rizhniak/Shutterstock
So, you've got it in your head to buy a motorcycle. Maybe it's your first motorcycle ever, or maybe you've been saving up and looking for something new to ride. Whatever your level of experience, the question remains: When is the best time to buy a motorcycle? 
When you're making big purchases like a vehicle, the date can make a big difference in whether you're able to get a favorable price, and that applies to motorcycles as well. Let's take a look at the best times to buy a motorcycle throughout the year. 
On a Weekday
Motorcycle dealerships are usually busier on the weekends than on weekdays. Thus, many dealerships use sales and deals to help bring customers in the door from Monday through Thursday. Check your local dealerships and find out whether they do weekday sales. Following them on social media is a good way to stay informed of when they have a sale that might interest you. 
If your local motorcycle dealership isn't advertising any weekday sales, try walking in the door on a weekday anyway. You'll almost certainly get more attention and more pampering from the sales staff, which can be great if you're not sure what you want or are navigating buying your first motorcycle. 
In the Winter
Winter tends to be a good time to buy a motorcycle, especially if you're in a place with cold winters. Of course, this has the considerable downside that you may not be able to ride your new baby more than a handful of times before spring—but hey, that's why the deals are so good. 
The end of the year, in particular, tends to be a good time to shop. Dealers are usually doing two things at the end of the year: trying to meet their yearly quotas and preparing for next year's models to arrive. That typically means that they'll be more willing to make a deal on last year's models in order to make room for this year's and punch up their yearly sales numbers. 
Note that some companies end their financial year on a different date. Honda, for example, ends its financial year on March 31. If you're after a particular brand, research when their financial year ends so you can know when to hit the dealership. 
On a Holiday
Holidays are often times when motorcycle dealers have good sales, so it's always worth checking to find out what kinds of deals are available when certain big holidays roll around. Here are some of the big ones to know about:
– Black Friday: If you can brave the crowds, Black Friday can be one of the best times to buy a motorcycle or motorcycle gear. Scan the sales ahead of time, as most dealerships will list their sale offerings well in advance of Black Friday. 
– Labor Day/Memorial Day: Lots of businesses have blowout sales on these long weekends, and motorcycle dealerships are eager to get folks onto bikes during peak riding season. 
– After Christmas: With the end of the holiday shopping season, dealers become increasingly aggressive in getting rid of their excess stock to make room for new models. Combine this with the winter dead zone in which many people aren't riding and you've got a recipe for great prices. 
– Tax Season: The spring riding season starts to rev up right as many people are getting their tax refund checks. Some dealerships may run sales around refund season to cater to riders who may be looking to get on two wheels with their refunds. 
Online
Finally, there's one other topic worth talking about: When is the best time to buy a motorcycle online? The internet is flush with motorcycle classifieds sites with people selling thousands of used bikes at any given time, and most motorcycle brands also sell directly to consumers through their websites. If you're comfortable buying a motorcycle online, you may also be able to score bundle deals on essential motorcycling gear like riding jackets and motorcycle intercom systems. 
Some of the best times of year to buy online are similar to buying in person, such as during the winter and on Black Friday/Cyber Monday. However, if you're buying online, one of the best strategies is to set up alerts through sites like CycleTrader for specific makes and models of bikes that interest you. This way, you can let the deals come to you and get notifications when someone lists your preferred model while saving up money in the meantime. 
Source: 4 PM production/Shutterstock
When you're checking out the best deals on motorcycles, make sure to learn about your options for financing a motorcycle. And when you're feeling the joy of your new bike, don't forget to grab a motorcycle communication system so you can call all of your friends hands-free and get them out for a ride.